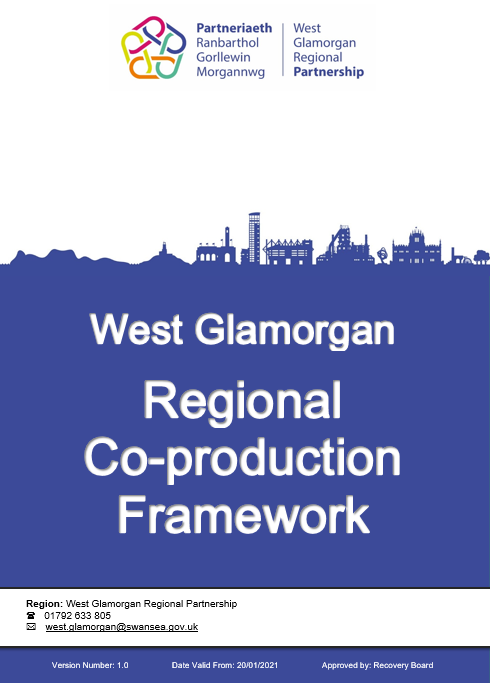 Members of the West Glamorgan Regional Partnership have recently approved an exciting new 'Regional Co-production Framework', with an accompanying Toolkit and Charter, for use by organisations across Swansea and Neath Port Talbot.
This new framework helps people within organisations and communities to understand what co-production is, providing support and training for volunteers. It was developed by the Regional Co-production Group, which includes members who are service users and unpaid carers. Since the beginning of the COVID-19 pandemic, this group has continued to meet virtually to create this resource pack. Under challenging circumstances, the group held interactive workshops embedding the principles of co-production.
Lee Ellery, Chair of the Regional Co-production Group and a service user representative, explains:
"Co-production is an important principle we want to see working across West Glamorgan for the benefit of all its people including professionals, service users and carers. The Framework will help us all work together in an equal, reciprocal and caring relationship."
The West Glamorgan Regional Partnership Board (RPB) has endorsed this initiative as part of its commitment to co-production, citing it as an excellent and innovative model. Members of the RPB – including the Health Board, Local Authorities and key Third Sector organisations – will be able to take this through their own governance routes to adopt common principles that will support the embedding of co-production across region's health and social care services.