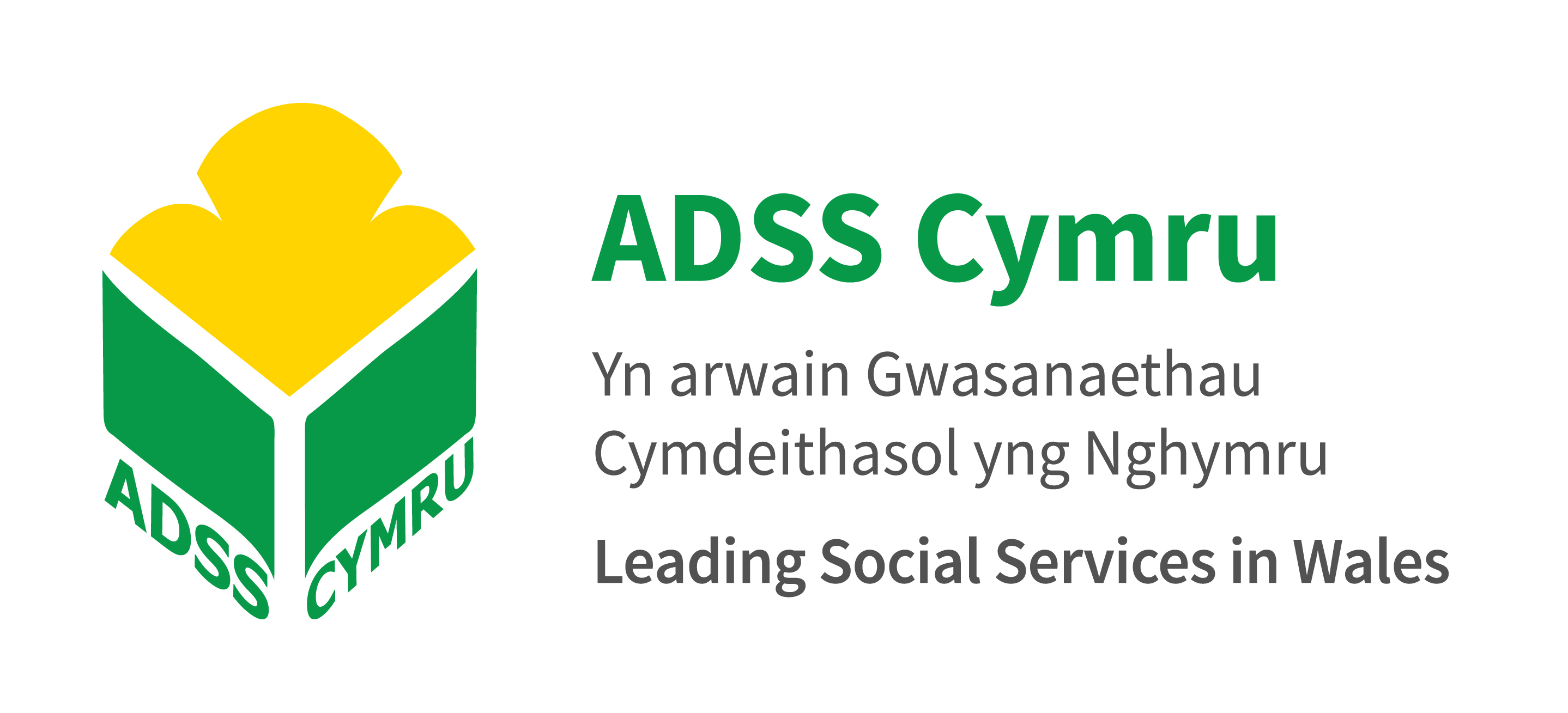 ADSS Cymru Website Privacy Notice and Cookies
Who we are
"adss.cymru" is owned and maintained by the Association of Directors of Services (ADSS) Cymru. The website address is: https://adss.cymru.
What is covered by this policy
This policy covers the services provided by ADSS Cymru's website. This privacy policy sets out the basis on which any personal data we collect from you, or that you provide to us, will be processed by us. For these purposes, we are the Data Controller in respect of any personal data we collect. We are registered with the Information Commissioner's Office.
We reserve the right to update this policy from time to time. By reviewing the policy each time you use this website it ensures that you are always aware of what information we collect, how we use it and under what circumstances, if any, we will share it with a third party or another department.
This policy does not cover any external websites which may be reached from links within this website. You should always be aware that when you are moving to another site you should read the privacy statement of any site which collects personal information.
Legislation
When you supply any personal information to us we have legal obligations towards you in the way we deal with that data. Your personal details will not be used for any other purpose than to respond to your enquiry or to contact you in the future. At anytime you can ask us to delete the personal details we hold about you.
Any information will be stored in compliance with the Data Protection Act 1998 ("DPA") and will be treated as proprietary and confidential. We have a legal duty to protect any information we collect from you. We use technologies and encryption software to safeguard your data, and keep strict security standards to prevent any unauthorised access.
Our Data Protection Policy is formally reviewed every three years or as and when appropriate.
This privacy policy should be construed in accordance with the law in England and Wales (as applied in Wales).
What information do we collect?
If you are a user with general public and anonymous access, the Website does not capture or store personal information about you but simply logs your IP address, which is automatically recognised by our web server. This is known as a 'log file' which we use to compile site usage statistics.
The system will record your email address, and other information if volunteered by you to us, for example, if you hold an account on our website or have completed the Contact us form, newsletter/email alert subscriptions and in the online forums. Any such information will be stored in compliance with the General Data Protection Regulation (GDPR) and will be treated as proprietary and confidential. It may be used to respond to your query or to notify you about updates to this Website. Save as set out below, we will not disclose any of your personal information except with your specific permission.
We may also collect information relating to your visits to our Website. For more details please see "Cookies" below.
Current cookies
Like many websites, we use cookies to provide you with a better service. Cookies are small pieces of information sent by a web server to a web browser which enables the server to collect information from the browser. They are widely used in order to provide you with a better service, to personalise the display of information for you, to speed up searches and to recognise you when you return to our Website.
However, we need your consent to use cookies. By accessing the Website, you consent to us using the cookies listed in the table below. We are currently undertaking measures, including a full cookie audit, in order to ensure that we comply with recent changes in legislation governing the use of cookies. We will update this Privacy Policy once the results of the full cookie audit are received.
SessionsID
Purpose: This cookie is set on your machine when you navigate to the Website. It is used to identify where a request is coming from, and is removed from when you leave the Website. It provides you with a sessionID.

Google Analytics
Example name: _utma, _utmb, _utmc, _utmz, GAPS, LSID, LSOSID, OTZ
Purpose: These cookies are used to collect information about how visitors use our site, which we use to help improve it. The cookies collect information in an anonymous form, including the number of visitors to the site, where visitors have come to the site from and the pages they visited. These cookies may also be identified as originating from adss.cymru More information about Google cookies.
Embedded Content
We want to provide interesting and engaging content on our website. On a number of pages we use 'plug ins' or embedded media. For example, we embed YouTube videos in some of our pages. We also provide links to share content with popular social media sites such as Twitter.
The suppliers of these services may also set cookies on your device when you visit the pages where we have used this type of content. These are known as 'third-party' cookies. Third party cookies are delivered on behalf of their respective organisations and as such they may change their name and purpose from the cookies identified below, this is beyond the control of ADSS Cymru.
Twitter
Example name: guest_id, remember_checked, remember_checked_on, secure_sessions, twll
Purpose: To track visitor information and for security authentication. This cookie is set by Twitter so that when you click on the "Twitter Share" button it knows who you are. More information about Twitter cookies.
Youtube
Example name: PREF, VISITOR_INFO1_LIVE, use_hitbox
Purpose: To track visitor views, and to remember user preferences when viewing YouTube videos embedded in our website web pages. More information about YouTube cookies (Google Privacy Policy).
We embed videos from our official YouTube channel using YouTube's privacy-enhanced mode. This mode may set cookies on your computer once you click on the YouTube video player, but YouTube will not store personally-identifiable cookie information for playbacks of embedded videos using the privacy-enhanced mode.
In respect of the content we share via our official YouTube channel, we are bound by the YouTube Terms of Service (ToS).
How to control and delete cookies
We will not use cookies to collect personally identifiable information about you.
However, if you wish to restrict or block the cookies which are set by our websites, or indeed any other website, you can do this through your browser settings. The 'Help' function within your browser should tell you how.
Alternatively, you may wish to visit www.aboutcookies.org which contains comprehensive information on how to do this on a wide variety of browsers. You will also find details on how to delete cookies from your machine as well as more general information about cookies.
Please be aware that restricting cookies may impact on the functionality of our website.
If you wish to view your cookie code, just click on a cookie to open it. You'll see a short string of text and numbers. The numbers are your identification card, which can only be seen by the server that gave you the cookie.
For information on how to do this on the browser of your mobile phone you will need to refer to your handset manual.
To opt-out of third-parties collecting any data regarding your interaction on our website, please refer to their websites for further information.
Enquiries sent via email
You should note that email enquiries and enquiries sent via the Website are transmitted by insecure means and stored off-line. You recognise that the use of the internet and the Website is entirely at your own risk. We accept no responsibility or liability for the security of personal information transmitted via the internet.
Disclosure
Your personal details will not normally be disclosed to third parties. In some circumstances, however, we may need to disclose your personal details to a third party so that they can provide a service you have requested, or fulfil a request for information. Any information about you that we pass to a third party will be held securely by that party, in accordance with the DPA, and used only to provide the services or information you have requested.
How we protect your data
We have a Data Protection regime in place to oversee the effective and secure processing of your personal data.
Your rights over your data
If you have an account on this site, or have left comments, you can request to receive an exported file of the personal data we hold about you, including any data you have provided to us. You can also request that we erase any personal data we hold about you. This does not include any data we are obliged to keep for administrative, legal, or security purposes.
You have a right to request a copy of your personal details at any time to check the accuracy of the information held. If you wish to do this, please write to the contact listed below.
Procedures
If you have a question about this Privacy Notice or about the website, you can contact us via the following contact details:
ADSS Cymru Business Unit
Ty Antur
Navigation Park
Abercynon CF45 4SN
Email address: contact@adsscymru.org.uk
Telephone number: 01443 742641
What data breach procedures we have in place
If at any point you believe the information we process on you is incorrect you can request to see this information and have it corrected or deleted. If you wish to raise a complaint on how we have handled your personal data, you can contact us to have the matter investigated. contact@adsscymru.org.uk
If you are not satisfied with our response or believe we are processing your personal data not in accordance with the law you can complain to the Information Commissioner's Office https://ico.org.uk/