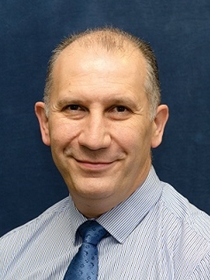 Former ADSS Cymru President and recently retired Group Director of Community and Children's Services for Rhondda Cynon Taf, Giovanni Isingrini has been honoured in the 2021 New Year's Honours List in recognition for his dedication to improving the lives of children and young people in South Wales.
Giovanni - or Gio to his colleagues - served as President of ADSS Cymru from 2014 to 2015 and was a key contributor to the development of the Social Services and Well-being (Wales) Act 2014 along with fellow directors, which he has noted as a highlight of his career.
Gio has played an active role in progressing ADSS Cymru's work in improving social care in Wales, and was a member of our Leadership Group until his retirement in 2020.
President of ADSS Cymru, Nicola Stubbins, said:
"On behalf of the membership of ADSS Cymru, I would like to express our heartfelt congratulations to our friend and colleague, Gio Isingrini on his OBE, which is a well-deserved recognition for his many years of service to improving the lives of people in Wales, and in particular children and young people.
"Gio has been a supportive colleague to many of us across the social care leadership, and his contribution to the work of ADSS Cymru over the years has been significant. Whilst he will be greatly missed, we are delighted that his career in local government has ended with this terrific award and we wish him all the very best for his retirement."